Categories :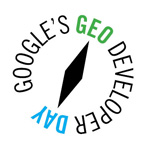 Google Ocean shown at the
Google Geo Developer Day (12th june 2006)
Google Ocean

Google Maps & Google Earth as visualization tools for marine data

Google Maps (GM) on the web and Google Earth (GE) as a 3D interactive atlas software application are ideal tools for sharing geographical information in a simple way.
GE as a mass-market visualization product is definitely a new step in the evolution of mapping and GIS, especially in the way it can be used with a couple of mouse clicks by anybody not expert in cartography.
So this webpage is the MIS contribution to this unique method of information gathering to share detailed information in the marine domain waiting Google 3D Maps for Oceans (may be with Google Oceans as a product name, but name can change on its launch -probably on the 2nd of February, 2009-), the future release of the Google project under research to create visualization tools for marine data throughout the world and will enable users to navigate below the sea surface. (CNET article)

Indeed, Google launched in 2007 an advisory group ('Google Oceans Advisory Council' with 18 elite members, consisting mainly of oceanographers) to discuss creating a 3D map of the oceans.
Some think that this could be an underwater version of "Google Earth" which could stimulate a lot of new interest in oceanography for showing sea behaviours, changing temperatures, weather patterns...
To get some ideas of the features we hope to see in this future implementation :
GeoCoastPilot and GeoNav3D by CCOM/UNH
COVE, a visual environment for Ocean Observatories
Virtual Ocean, a WW Java application developed at LDEO as part of the Marine Geoscience Data System (MGDS)
So waiting this new software arrives, just

, click on the different Placemarks

links and you will be able to discover different marine data from your desktop.
data courtesy of narcose29 (shipwrecks in Brittany, France, converted from ED50 datum to WGS84)
(reproduction authorization from Michel, diver and creator of the original website)
data from siglittoral Ortholittorale 2000 : tiles originally in Lambert IIe / NGF (MrSid format)
data from Iroise Marine Park : chart describing wildlife, flora and sea resident in the Iroise Marine Park (France) originally in pdf converted in png image (600 dpi) and manually georeferenced.
data from NOAA : nautical chart originally in BSB (.kap) format, Mercator projection / NAD83
NOAA

US

Linz

NZ

DHN

Brazil

UKHO

UK

SHN

Argentina

CHS

Canada

AHS

Australia
data from user tracklines with depth info on Olex seafloor mapping software :
chart originally in TIFF format, Mercator projection / WGS84
(reproduction authorization from Camille Clavier, fisherman in Saint Jean de Luz, France )

Note : all theses data have been converted from their original projection and datum to :
Mercator projection / WGS84 datum for Google Maps
Plate Carree projection / WGS84 datum for Google Earth.




Other international marine kml/kmz links :